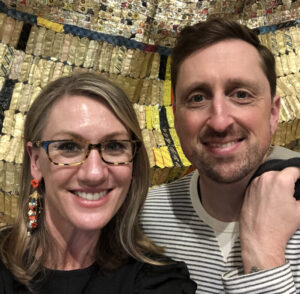 Dr. Bradley Swanson DDS MSD
"My staff and I, along with your dentist, are committed to providing patients with exceptional endodontic and oral health care. We use the latest advancements in endodontic treatment, which enables me to give my patients the most comfortable, gentle and effective treatment possible"
Dr. Bradley R. Swanson is a certified dental specialist in root canal therapy. He grew up in Lafayette, Indiana, and attended IU Bloomington for undergraduate studies. He completed his DDS degree at the Indiana University School of Dentistry. He then went on to a one year hospital dentistry residency at the Indiana University School of Medicine. From there he completed a two year endodontic residency at the Indiana University School of Dentistry where he received his Masters of Science in Dentistry as well as certificate in Endodontics. He is a founding partner of South Bend Endodontics and has practiced as an Endodontist in the Michiana area since 2007. He has performed successful root canal procedures on patients from 7 to 90 years of age. He has a special interest in treating patients who have fear or anxiety about dental treatment.
He is an active member of the American Association of Endodontics, American Dental Association, Indiana Dental Association and the North Central Dental Society.
When not in the office Dr. Swanson enjoys music, cooking, working out, traveling, and enjoying quality time with his wife and 2 children.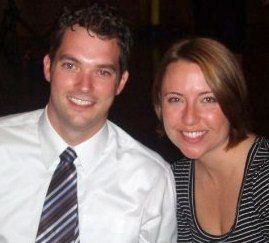 Dr. David Pflum DDS MS
Dr. Pflum was born and raised in the Midwest and has always had a strong connection to his community. After completing his undergraduate studies at Purdue University, he went on to attend Indiana University School of Dentistry, where he earned his Doctor of Dental Surgery degree. With a strong interest in endodontics, Dr. Pflum pursued advanced training in this field and completed his endodontic training at The University of Louisville School of Dentistry, where he earned his Master of Science in degree.
Since completing his training, Dr. Pflum has been practicing as an endodontist and has built a reputation for providing excellent care to his patients. He is known for his gentle touch and compassionate approach, and he takes the time to listen to his patients' concerns and answer their questions.
Outside of work, Dr. Pflum is a devoted family man who is married to his wife, Laura, and has two beautiful daughters. He enjoys spending time with his family, exploring the great outdoors, and staying active by running. In addition, he has a soft spot for ice cream and is a proud owner of great danes.